Justin Bieber Goes Country!
10-10-2019 by Maryssa Rillo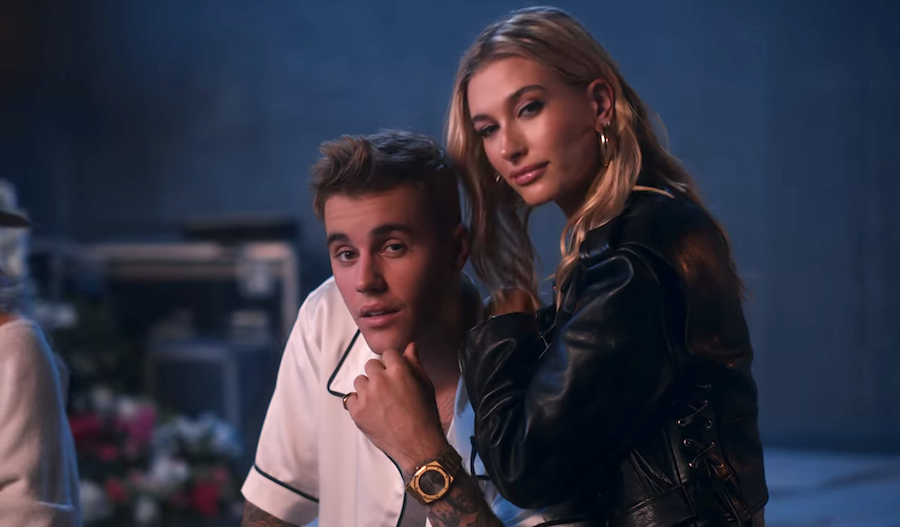 ( © Dan And Shay/YouTube)  
From Pop to Country! Do you know which artist just made their first genre switch for a hit single? The Biebs did, that's who! Yup,Justin Bieber teamed up with country starsDan + Shay for the new hit single, "10,000 Hours".
As we all know, Justin Bieber recently *officially* tied the knot withHailey Baldwin. If that love story wasn't cute enough, this song just made it even cuter. Didn't think that was possible? Check out the music video for the song below!
Isn't this the SWEETEST duo? Got me all up in my feels. I especially like that the artists included their loves in the music video. The moments the camera captured between Justin & Hailey, Dan &Abby Law, and Shay & Hannah Billingsley was so pure. This is definitely why I love country music so much.
I definitely think using Justin's vocals in a country song was a good idea, and collaborating with Dan + Shay was an AMAZING stroke of genius. Dan + Shay's talent is so raw and the music they produce is always so gentle and heartfelt. I think the three of them really came together and created a melody that told a very pretty love story.
Everyone obviously loved the single. How could you not?! Well, the song made it on the Billboard charts. Obviously, Bieber is no stranger to Billboard, but this is his first appearance on the country charts. "10,000 Hours" reached number 20 on Country Airplay and number 40 on Hot Country Songs. Nice! Way to go Dan, Shay, and Justin!!
If you don't listen to country music, you should definitely check out this single because I could listen to this song for literally 10,000 hours… or the rest of my life. Country stars meet Pop star? Definitely a winning combo!