ARTIST SPOTLIGHT: Maggie Rogers
11-09-2018 by Kyla Killackey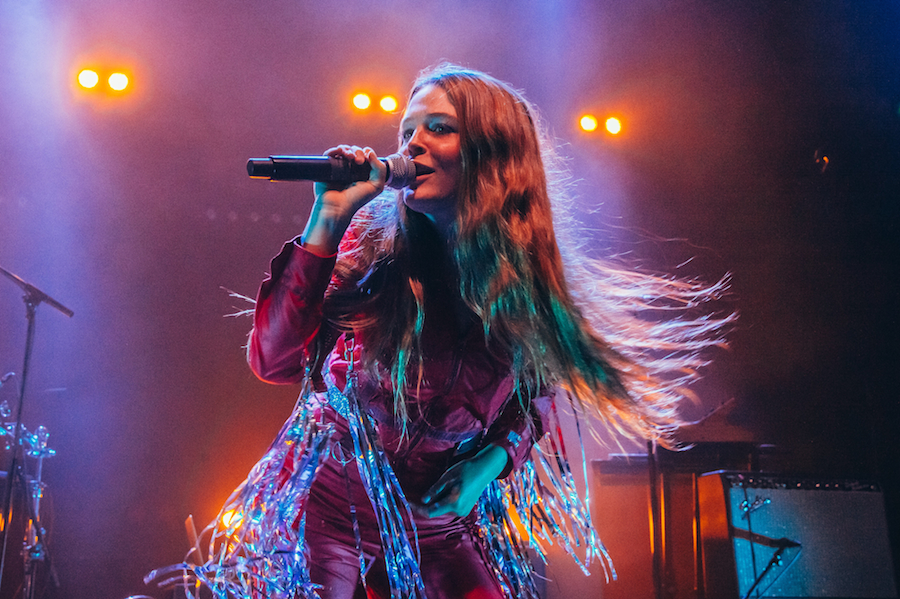 I would like it to be known that I truly feel like I discovered Maggie Rogers way back in 2016, so this topic is quite near and dear to my heart. I continue to take full responsibility for her career, even though I have been told countless times that I, in fact, had nothing to do with her success (I was also the who discovered One Direction but that is a story for another day). This past Saturday, Maggie was the musical guest on "Saturday Night Live", and I do believe the unknown singer/songwriter I found on YouTube two years ago is about to be a big star.

Let us start at the beginning. Maggie was a talented musician from a young age. In high school, she was accepted to the prestigious Berklee School of Music's Summer program and soon after was enrolled at New York University's Clive Davis Institute of Recorded Music. There, in a moment that is now a viral video, Maggie played her debut song for Pharrell Williams, and it was magic. Seriously. Magic. Please watch:
Pharrell was shook. Maggie Rogers had just found her big break.
It has been two years since then. Maggie has released an EP that easily proved she was no one-hit wonder after "Alaska"'s success and is now gearing up to release a full album early next year. I think I also mentioned how she just performed on "SNL"… so there's that too. I am so proud.
The first 3 singles off Maggie's new album have been full of her signature folksy sound, her wonderful and quirky dance moves, and some famous friends that made for unexpected music video cameos (I'm looking at you, Cami Mendes! Weird that I had no clue my favorite "Riverdale" gal was friends with the music star that I discovered!).
Last Saturday, Maggie took to the stage in Studio 8H to add her voice to the iconic history of "Saturday Night Live". In bare feet and a billowing red dress, she performed her second song, "Falling Water", looking like an ethereal dream.
It is surreal to me that we can watch someone go from YouTube to EP to music videos to albums and all the way to "SNL". I may not be responsible for her career, but I have been right there supporting it the entire time. Maggie is preparing to open for Mumford & Sons on their much-anticipated Fall tour, and her debut full length album, Heard It in a Past Life, will be released in January. I can't wait for the rest of the world to meet her, but please remember, I found her first.

(Image via Joseph Okpako/WireImage/Getty Images)
- Kyla Killackey, YH Contributing Writer