5 Clever Instagram Captions for Your 'Hot Girl Summer'!
07-22-2020 by Dalila Bevab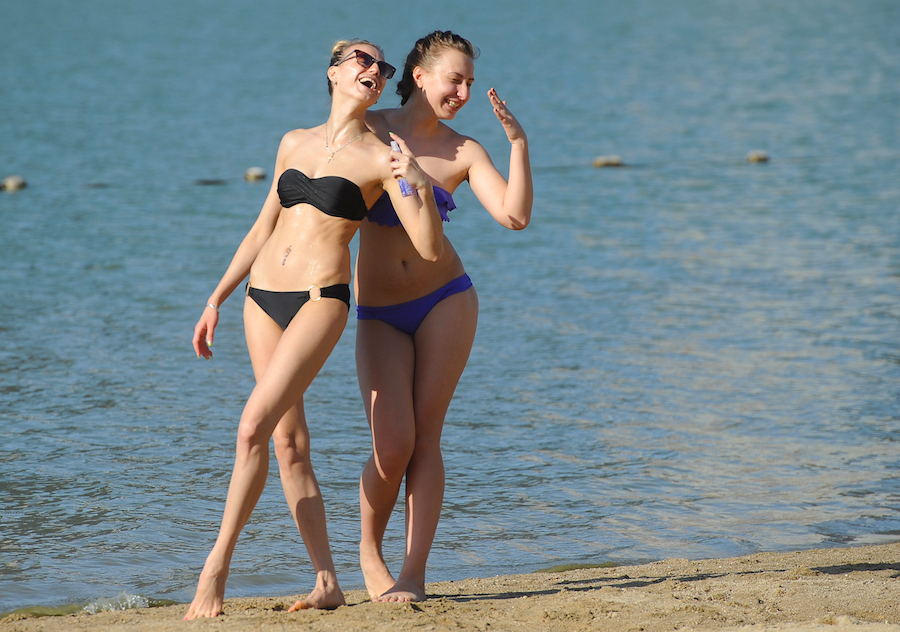 ( © Jie Zhao/Corbis via Getty Images)  
It's that time of year where the high-waisted bathing suits are out, chunky sunglasses are back in style, and everyone's Instagram feeds are cluttered with vacation pictures of blue water and boat excursions. But what's an aesthetically-pleasing Instagram picture of you on the beach or at the pool without a clever caption to match it? We've compiled a list of captions from recently popular summer jams to complete your "Hot Girl Summer" social media presence!
1. "What's poppin'?"
If you haven't heard Jack Harlow's single "WHATS POPPIN" featuring DaBaby, Tory Lanez, and Lil Wayne… LOL, just kidding, EVERYONE has heard that song by now, but you're totally missing out if you haven't! The remix has been playing on the radio everywhere and has solidified itself as a summer banger, so if you're looking for a witty caption to complete your latest selfie post of you in those retro hexagon sunglasses, "What's poppin'?" is simple with the perfect amount of sass.
2. "Why don't you say so?"
Doja Cat's songs are for all the baddies out there, and "Say So" is not an exception. We all know the tune from TikTok, and the groovy and funky melody matches the "Yes, I know I'm IT!" confidence we all need this summer. Fluff up your hair and rock those shimmery bellbottom jeans with the Doja Cat-itude!
3. "Baby how you feelin'? Feeling good as hell"
Or maybe "hot as hell", quite literally! Queen Lizzo has blessed us with some self-love anthems and "Good as Hell" has provided with us with a plethora of clever lyrics to choose from to spice up our pics! You could even go with, "I do my hair toss, check my nails", which screams "Yes! Confidence!"
4. "Hot Girl Bummer"
Even all the confident and fun people have some angsty or "bleh" summer days, and "Hot Girl Bummer" by R&B and pop artist Blackbear is a play on "Hot Girl Summer", and a nice caption to add to your soft side while still feeling as fine as a dime. Sometimes, you just want to bring out the baddie in you.
5. "Hot Girl Summer"
It's almost an unwritten tradition that AT LEAST one of your sunshine and sandy skin posts is captioned with Megan Thee Stallion, Ty Dolla $ign, and Nicki Minaj's lyric that changed the summer Instagram game, "Hot Girl Summer". Insert miscellaneous emojis and call it a day, because you already won the Instagram game, boo!
Happy 'Grammin'!