Articles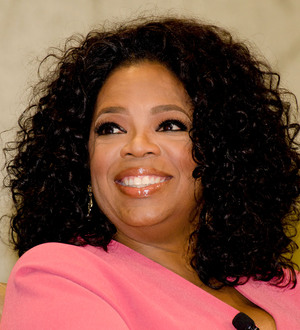 Winfrey attends South African school's first graduation
Oprah Winfrey has flown to South Africa to attend her school's first ever graduation ceremony this weekend (14-15Jan12).
The media mogul set up the Oprah Winfrey Leadership Academy for Girls in Johannesburg in 2007 to provide education for disadvantaged females.

The institution held its first graduation ceremony for 72 students on Saturday (14Jan12), and Winfrey was there to congratulate the youngsters on their success.

In a speech at the ceremony, Winfrey told the class of 2012, "The pride that I feel today is overpowering. I have been on a mission my whole life to be able to give back what I have been given. Today I am fulfilling that mission.

"This class will prove that when you invest in the leadership of girls, you invest in a nation."

In an interview with TV host Diane Sawyer, Winfrey adds, "The fact that we are here is a triumph. This has been a journey of 8,000 miles... I've just never seen a more resilient or brilliant group of girls. I mean they have a heart of brilliance. They're just so open and gracious... I'm such a proud mother. They have taken this moment, this opportunity, and seized it in a way that I could only dream of."