Articles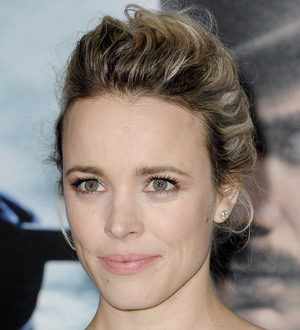 PETA send Rachel McAdams veggie help books as actress hopes to give up meat again
Animal rights activists at People for the Ethical Treatment of Animals (PETA) are packing up a gift basket for actress Rachel Mcadams after learning she is keen to return to vegetarianism but needs a little inspiration.
The Notebook star recently told Glamour magazine she had to abandon her meat-free diet because it wasn't giving her the energy she needed to get through the day.

She says, "It made me very tired. I just ate pasta - I was the most unhealthy vegetarian ever! I'd like to try it again now that I know about (popular meat alternatives) quinoa and bulgur. I think I'd be better the second time around."

And PETA bosses want to help her give up meat for good - they have sent McAdams cookbooks The Conscious Cook and The Kind Diet, together with "a vegetarian starter kit and other fun goodies".

A spokeswoman for the organization tells WENN, "I hope it can be a nice re-introduction for her to do veggie the right way."